When you first started building websites, what next. you had never heard of the term SEO, let alone SEM, building a website was not enough. Once you had it, the next step was to find ways to promote the website.
Promoting Online is all about awareness and visibility. Your customers will find you in one of three ways:
They already know your company and look specifically for you
You're recommended by another website or company, and they find you by following a link
Your company is found through searching
So how do search engine optimization (SEO), search engine marketing (SEM), and social media optimization (SMO) come into play in all of this?
What is SEO?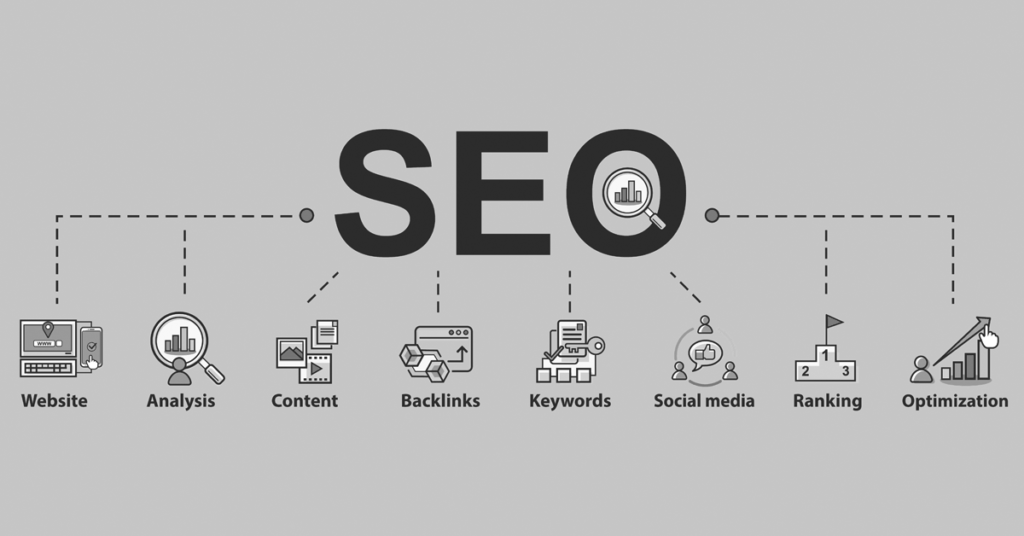 SEO stands for search engine optimization, It seems like a very simple definition, but let us elaborate more on this. Basically, it is the process of improving the visibility of your website to your online audience via search engines. In other words, optimization methods help improve your website's ability to be listed on the first or second page of organic search results. It refers to techniques a business can use to improve how their websites rank "naturally" or "organically" within the search engines.
In the simplest terms, you want to create unique, fresh, quality content written for your audience and then you want to build quality links from relevant websites to point to that specific content. Of course, SEO involves a lot of work and there have been many books written about it, but if you stick to the basic rules of writing quality content and building quality links, then you are taking the right steps towards improving your website's presence in organic search results.
With SEO, you can't buy your way into better organic rankings. These rankings are determined to a proprietary set of search engine algorithms established by the search engine companies themselves. If you do everything right, your website may show up higher in search results. If you misstep and do things the search engines don't like, your results can cause lower search rankings or even get delisted from Google
Search engine crawlers look to deliver the highest quality rankings possible and will look for things like:
Descriptive page titles and URLs which incorporate keywords
A website that is regularly updated and has highly relevant content such as articles and blog posts
Inbound links from other websites that help showcase your site as credible and authoritative
Mobile-friendly content
What is SEM?
SEM stands for search engine marketing, Sometimes you hear people using the terms SEO and SEM interchangeably and although these two terms may have once had a very close origin and meaning, today they are distinct from one another. SEM involves paid advertisements such as Adwords, Bing ads, Yahoo and any other methods of online advertising. This process involves the creation of campaigns and measuring results. You set a budget and expect an immediate return on that investment. It is also the fastest way to get your website to show up on the first page of search engine results. These results show up as sponsored ads at the top or side of the organic search results.

When Does SEM Coming into Play?
why would I need to add SEM? As you can see from the definition, SEM is the marketing process of getting more visibility in search engines. You can do this by getting more free traffic – SEO – or paid traffic – paid search advertising. this is a definite way to budget advertising dollars into a system that has measurable results- namely, you can see when your advertising is on page one and measure the internet traffic going to your site from that ad.
With paid advertising, you are buying advertising space in search engines. You pay money to come up under the various search terms associated with your products and services, within your business environment and your industry. You pay for results.SEM traffic is considered to be the most important source of Internet traffic because of how targeted and specific it is. When people have a question or a problem, they head to the search engines to find out the answer. So when a searcher clicks on a result and follows it to a specific web page, they are more likely to convert to a high-quality lead.
What is SMO?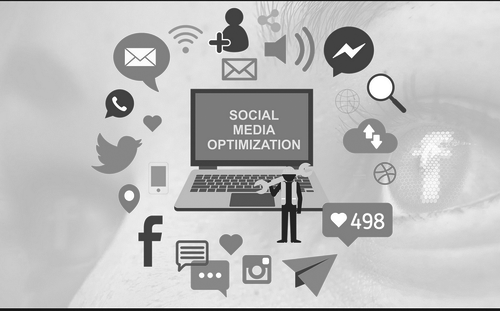 SMO stands for Social Media Optimization, So now we know what SEO and SEM are, but what is SMO? .Social media optimization increases the visibility of your social media profiles, your social networking activity and your published content so that it is found by people searching for information and resources that relate to your content. Social media optimization helps drive traffic to your website or blog, makes it easier for others to share with their circle of influence, builds community around your brand and helps search engines index your social media profiles, social activity and blog posts more easily.
SMO is a technique designed to promote your product, service, or company through various social channels. It includes video sites like YouTube, networking sites like Facebook, Twitter, and LinkedIn, bookmarking sites like Stumbleupon and Reddit, and much more.SMO is designed to build the trust factor in the online world.
In the SMO world, content is king. Content needs to be targeted based on proper research and include proper data throughout the page.
What is SMM?
Similar to SEM, SMM stands for Social Media Marketing. And as you can guess it involves paid advertising through social media networks. If you are familiar with Facebook ads, then you are seeing SMM in action. It is the process of using paid advertising to broaden your customer reach and increase your brand exposure.
Conclusion: Although SEM will get results fast, it is limited to the size of your budget. SEO and SMO are more long-term solutions that, if done correctly, can continually bring in desired results. Most businesses select a variety of techniques within the online marketing umbrella to ensure full reach and a long-lasting impact.
Happy SEO/SEM/SMO/SMM 🙂